Strategic Clarity. Focused Execution.
Learn to Effectively Execute Your Essentials
Similar courses and systems cost from

$400

to over

$2500

!
You get full access to The Execution System course for

$199

.
The Execution System Full Course
$199
25+ Lessons

Immediate Access

Community Forum

All Future Course Updates

Digital Copy of The Execution System book*
* Expected publication June 2017
We want you to be completely satisfied with The Execution System. If you've completed the lessons and don't have a clearer vision and strategy for your life after 30 days, we'll give you your money back.
The Execution System is covered in 6 modules
The Execution System contains everything you need to create a
clear strategy and focused execution in your life.
So Why Listen to Me?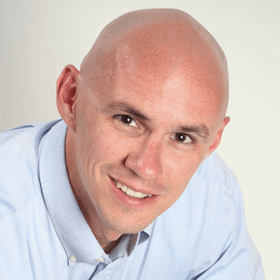 Hi, I'm Kevin Gainey. I've created The Execution System by condensing decades of studying, tweaking, discarding, and applying countless productivity systems and performance hacks.
I needed a system that worked for me, was flexible, and kept me focused on my highest priorities. Each system and technique I used was valuable, but by putting together the best pieces and discarding what didn't work, I was able to build a more robust solution for myself.
I 've been a stay-at-home dad for 10 years and run my own company, so staying organized, efficient, and effective is critical, as it is for you, too. In 2013 I was diagnosed with multiple sclerosis. I had always wondered why I was fatigued. I mean, who wouldn't be tired all the time trying to run a business and raise two kids? But the MS was a turning point in my life. Once I knew that trying to do more and do it better wasn't the answer, I started focusing on doing less. And by doing less, I was able to perform at a level way above my previous efforts.
Friends asked how I did things, how I was able to keep everything working smoothly and also be able to confidently say no to things that weren't a good fit for me or my family. That's when I knew I had to take what I was doing and share it with people. Thus, The Execution System was born.